SERVICES
Professional experience
SERVICES AND TECHNICAL ASSITANCE
We have a team mechanic, electronic or software of huge experienced technicians, particularly in the AGNATI machinery.
Throughout them can supply you:
· Urgent mechanic or electronic repair service for AGNATI machinery.
· Removal and installation of machinery
· Technical service online 24 hours
· Preventive maintenance programs and training with the aim of increasing the productivity of your corrugator and reduce the breakdown machines risk.
· Personal consulting to increase the quality and productivity
UPGRADES
· Update of mechanics or electronic obsolete parts
· Processes automatization
· Machinery checkup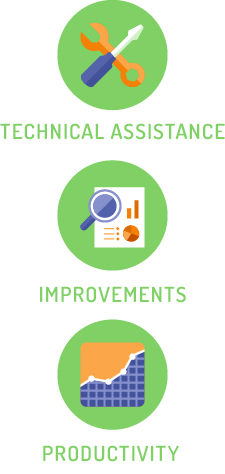 ESTESA, S.L.
Balmes 351, 2º 3ª 08006
Barcelona
Tel: (+34) 934 17 47 80
info@estesa.es