ALLIANCE
Alliance Machine Systems International, LLC (Alliance) is an American company focussed in the manufacturing of innovative products and services to enhance the efficiency and performance of the paperboard packaging industry.
Through its Duiven (Netherlands)-based Alliance innovates, manufactures, and supports its customers in and around the Eurozone providing with an ever-broadening line of products and services through investments in R&D, training, strategic acquisitions and partnerships.
Alliance equipment is designed and built with robust foundations to last for years. Furthermore, their total life cycle can be longer as most of the Alliance developments (mechanical or electronic control modifications) are designed to be compatible with previous generations and are available to our customers as upgrades. The "Alliance Life Cycle Enhancement Program" is performed through audits and update processes.
PREFEEDERS
Covering the full range of finishing equipment, Alliance offers more models, types and sizes of prefeeders than any supplier in the world, with special features adapted to work before any die cutter or casemaker.
The most required models are:
Model emF: The Electric MiniFeeder designed to optimize in-feed speed and reliability for today's fastest Mini Flexo Folder Gluer lines.
Model esBF: The Electric Block Feeder is a machine that can feed to bottom or upper printers a controlled and continuous stream of board, increasing the efficiency and speed of a line. The esBF can be adapted to various sizes of converting machines and can handle any type of flute.
PALLETIZER STATIONS
Alliance technology also dominates the back end of a converting line where its innovative solutions keep the product flowing at maximum throughput while positioning, stacking, separating, and palletizing corrugated products.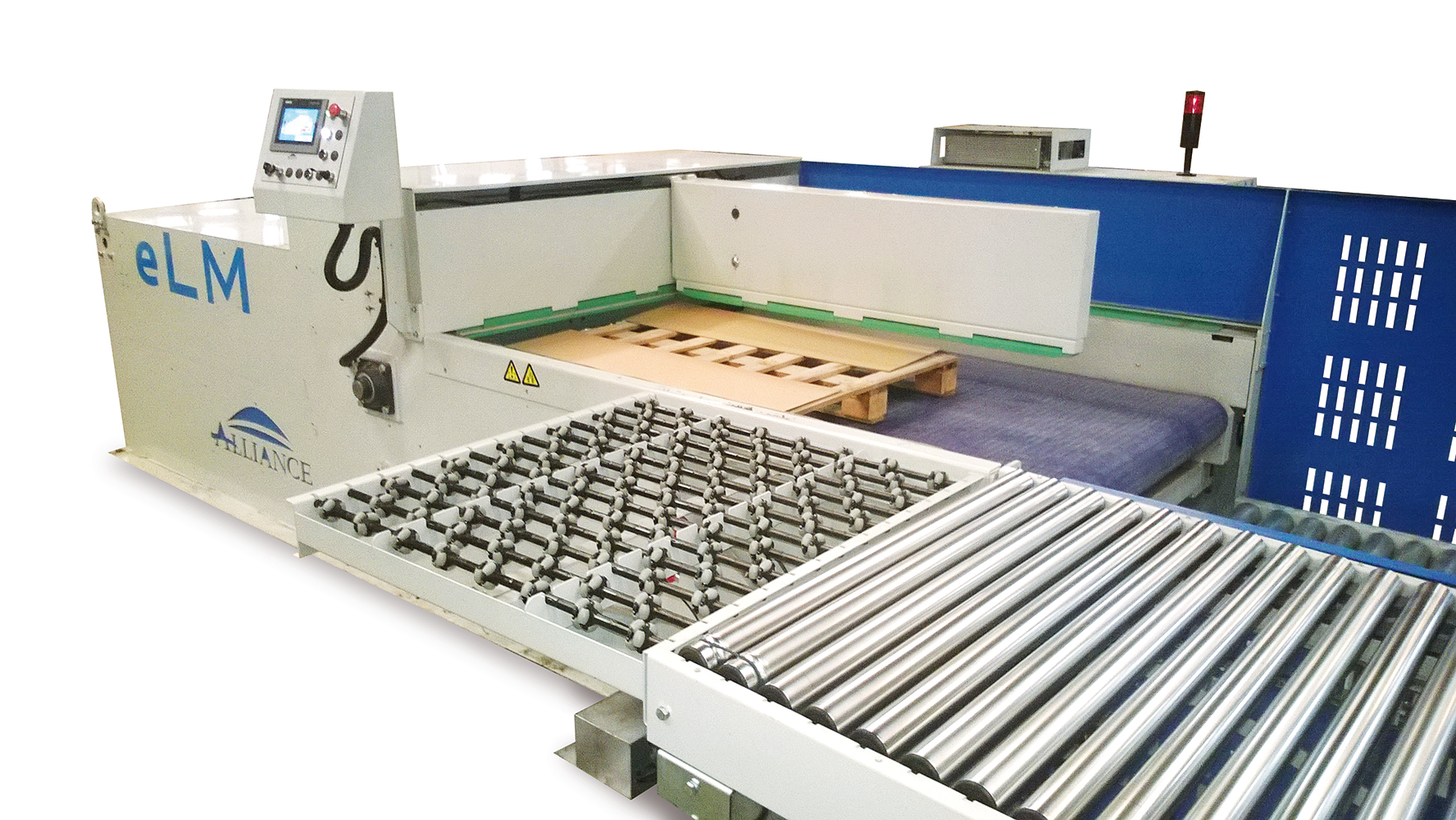 BREAKERS
With over 1,000 separator systems installed worldwide, Alliance is the market leader in separating nicked boxes. Key features such as minimized clamping forces, robust plastic chains, patented bundle rotation and separate overhead platen assemblies ensure fast, clean breaks along with a smooth bundle flow.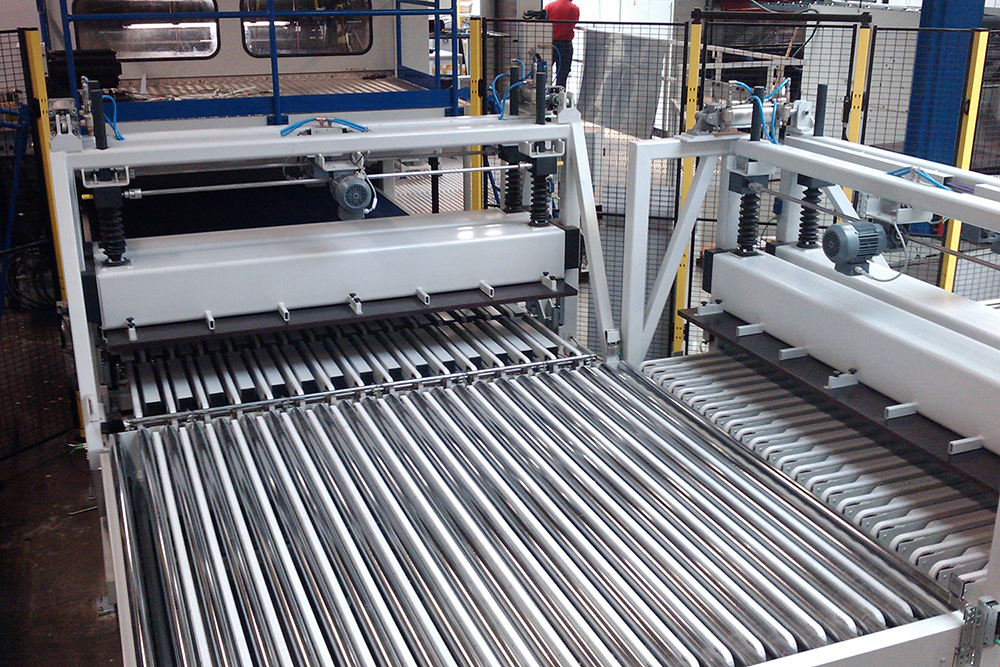 SQPAL PALLETIZER
The new SQPAL Palletizer System allows customers to maximize the productivity of the converting machines with several unique features:
1· High Speed: Separate squaring and layer building zones in the sQPal achieves very short cycle times without sacrificing stack quality
2· Smooth Operation: Utilization of the latest control technology yields optimal motion control for peak performance
3· Superior Stack Quality: Precise layer placement and minimal drop height, combined with the smooth motion control and 4-sided squaring, ensures distortion-free stack building.
4· Smart Design: Combining a modular design with a 'ground level' layout results in ergonomic operation and easy access for maintenance.
5· Sustainable Technology: Regenerative drive technology allows mechanical energy to be converted to electrical energy and recovered instead of being released into the environment as heat.
From front to back, Prefeeder to Palletizer, Alliance innovations streamline product flow and maximize line productivity.
More information in:
http://www.alliancellc.net
Download catalogs
Click on the links to download the catalogs in PDF format
ESTESA, S.L.
Balmes 351, 2º 3ª 08006
Barcelona
Tel: (+34) 934 17 47 80
info@estesa.es